ClearVite-GL K-118 Vanilla 42 servings APEX ENERGETICS
Please click the link below to go to Fullscript.com.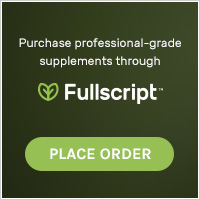 We no longer stock Apex Energetics products in the office.  However, we can refer you to be able to purchase Apex Energetics products at FullScript.com!
Contact us customerservice@seabrookwellness.com so that we can pre-approve you at Fullscript.com to purchase any Apex Energetics product. 
ClearVite-GL is designed to offer gastrointestinal and metabolic support and excludes sources of rice and pea protein for those with sensitivities to grains or peas, or who require low carbohydrate content.  This formula includes the powerful combination of hypoallergenic nutrients, amino acids, and minerals. It also contains no sugars, which makes it ideal for anti-yeast diets.  ClearVite-GL™ is also intended to support liver detoxication and chemical biotransformation with targeted nutritional cofactors.  It offers a pleasant, natural vanilla flavor.