DHEA K-18 1 oz APEX ENERGETICS
Please click the link below to go to Fullscript.com.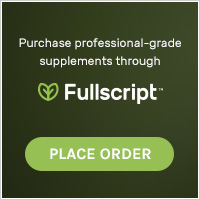 We no longer stock Apex Energetics products in the office.  However, we can refer you to be able to purchase Apex Energetics products at FullScript.com!
Contact us customerservice@seabrookwellness.com so that we can pre-approve you at Fullscript.com to purchase any Apex Energetics product. 
DHEA (K-18) Drops by Apex is a liquid DHEA supplement that contains a highly absorbable sublingual solution of DHEA with a natural orange flavor. Sublingual hormones avoid the first liver pass, which decreases their conversion to other hormones or metabolites.
This product may be useful support for maintaining healthy normal metabolism in any process that requires DHEA, especially to support adrenal hormone metabolism.
DHEA hormone may be useful support for maintaining healthy immunity, restoring memory, reducing body fat, modulating the stress response, and increasing energy.